Quel amateur d'art, éclairé ou sans lumières, n'a jamais rêvé de posséder une collection d'œuvres d'art à faire pâlir Dakis, Bernard, François, Eli et les autres ? Combien d'amateurs d'art, dans l'obscurité la plus totale, ont quelques œuvres magiques, chez eux, sans même le savoir ? Vous les enviez ? Ce n'est pourtant pas si difficile que ça le métier de collectionneur : quelques euros, un joli cadre, un bout de mur, et hop, le tour est joué ! Ah oui, évidemment, il faut aussi apprécier… l'art la musique.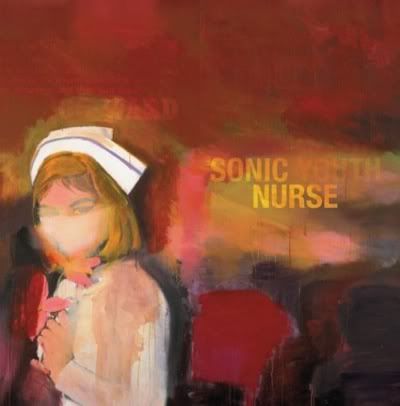 Les relations liant la musique pop (pour faire général) à l'art contemporain (pour faire simple) débutent à la naissance.... des deux finalement. C'est peut-être pour cela qu'ils s'entendent si bien, ils sont un peu frères. Si la première utilisation d'une icône pop est sans doute Oedipus (Elvis #1) de Ray Johnson en 1956, la première pochette créée par un artiste devrait être l'album Velvet Underground & Nico et la fameuse banane d'Andy Warhol. Que dire sinon que la collaboration prend l'histoire à l'envers et naît dans le mythe. Le disque est un Warhol, seul son nom apparaît sur la pochette et une phrase invite à retirer doucement la peau / sticker de la banane pour découvrir une belle banane rose chair.... la classe warholienne en guise d'identification. En dehors de toute considération du disque en lui-même qui frôle la performance artistique, l'appropriation du format par Warhol est parfaite. Quoi de plus normal ? Ce nouveau médium de diffusion artistique est un outil de masse au service de sa propre légende. Imparable.
Des groupes les plus obscurs (Kaz Oshiro pour Soft Punk de John Wiese) aux plus célèbres (Julian Opie pour le Best Of de Blur) du rock (Andres Serrano pour Reload de Metallica) au rap (Takashi Murakami pour Graduation de Kanye West), des artistes confirmés (Damien Hirst pour Greetings from the Gutter de Dave Stewart) aux jeunes pousses en devenir (Dan Colen (photographié par Terry Richardson, rien que ça…) pour l'éponyme The Virgins), toutes les combinaisons imaginables sont possibles. S'il n'y a pas de doutes sur les échanges entre les deux secteurs de création, qu'est-ce ces dernières nous apprennent sur les motivations et les retombées pour chacun d'entre eux ? C'est certain, le groupe profite d'une aura intellectualisante (même Coldplay paraît plus intelligent avec un Delacroix sur la pochette de Viva la Vida), d'une esthétique marquante (le This is Hardcore de Pulp par John Currin) et d'une vitalité que seul l'art peut transmettre (Tim Webster & Sue Noble sur le Dig !!! Lazarus Dig !!! de Nick Cave & the Bad Seeds). Pour l'artiste, c'est une formidable vitrine qui dépasse largement le cadre restreint du marché de l'art et des murs blancs de la galerie. C'est l'occasion de toucher un nouveau public, plus large, plus jeune aussi. C'est la possibilité de participer à une machine marketing, géniale dans sa productivité, dangereuse dans sa manipulation.
L'échange peut-être fertile pour les deux parties simultanément et donner lieu à des interconnections et des fusions des genres des plus pertinentes. Les maîtres absolus en la matière sont les Sonic Youth. Si la bassiste et chanteuse Kim Gordon a une véritable formation d'artiste et expose dans des lieux d'art, c'est l'implication du groupe tout entier qui impressionne dans la régularité et la finesse du choix des artistes. En résumé, et par ordre chronologique, on trouve successivement : Kim Gordon (!), Richard Kern, Gerhard Richter, Raymond Pettibon, Mike Kelley, William Burroughs, Richard Prince, Jeff Wall, Christopher Wool.... Autant dire que cela fait plutôt une jolie collection, accessible à tout le monde. La pochette de disque est l'invention de l'art réellement démocratique. Elle sera à son tour reprise de nombreuses fois par les artistes eux-mêmes, détournées, refermant ainsi le cercle des référents et références interagissant entre les deux univers. Alors vous aussi désormais, laissez négligemment traîner un Julian Schnabel dans votre salon (By the Way des Red Hot Chili Peppers) ou déclarez, amusés, vous être offert ce petit Jenny Saville (The Holy Bible des Manic Street Preachers) pour une bouchée de pains.... à la Fnac.
Private collection.
Do you know an art collector, enlightened or not, who never dreamt of an art collection making Dakis, Bernard, François, Eli & Co. become pale? How many art lovers, in total darkness, don't know they have some magical works at home? Do you envy them? Be an art collector is not so hard a job: few euros, a nice frame, a patch of wall, et voilà! that's all folks! Oh, of course, you need to love art music.
Relationships between pop music (to generalize) and contemporary art (to simplify) begin at the birth of... both finally. Maybe that's the reason why they are as thick as thieves, they are almost brothers. If the first use of a pop icon is probably Oedipus (Elvis #1) by Ray Johnson on 1956, the first cover made by an artist may be the Velvet Underground & Nico and the famous banana by Andy Warhol. The collaboration takes history the wrong way and rises on myth. The disc is a Warhol piece, only his name is written on the cover and a sentence invites you to "peel slowly and see" a beautiful flesh-colored banana.... Warhol's class as identification. Except from any music considerations, close to artistic performances, the appropriation of the format by Warhol is perfect. What's surprising? This new medium of artistic diffusion is a mass resource serving his own legend. Blatant.
From arcane bands (Kaz Oshiro for Soft Punk by John Wiese) to famous ones (Julian Opie for the Best of Blur), from rock (Andres Serrano for Reload by Metallica) to rap (Takashi Murakami for Graduation by Kanye West), from experienced artists (Damien Hirst for Greetings from the Gutter by Dave Stewart) to young ambitious ones (Dan Colen (photography by Terry Richardson himself) for the eponymous album by the Virgins), all the combinations are possible. If there is no doubt about the exchanges between the two creative sectors, what these latter let us know about the motivations and the consequences for each one? Obviously, the band takes advantage of an intellectual aura (even Coldplay looks more clever with a Delacroix on the Viva la Vida cover), an epochal aesthetic (the This is Hardcore of Pulp by John Currin) and a vitality that art only can hand over (Tim Webster & Sue Noble for Dig!!! Lazarus Dig!!! by Nick Cave & The Bad Seeds). For the artist, it's a great window overtaking the art market and exceeding the white cubes. It's the opportunity to match a new audience, bigger, younger too. It's the possibility to participate to a marketing machinery, fabulous by its productivity, dangerous by its manipulation.
The exchange can be fertile for both simultaneously and give interconnections and pertinent style fusions. The absolute masters are the Sonic Youth. If Kim Gordon, bass player and singer, has an artistic background and exhibits on art centers, the whole band impresses by its implication and the regularity and the perceptiveness of artists' choice. To sum up, and by chronological order, we successively find: Kim Gordon (!), Richard Kern, Gerhard Richter, Raymond Pettibon, Mike Kelley, William Burroughs, Richard Prince, Jeff Wall, Christopher Wool... Let's say that it makes quite a nice little collection, available to everyone. The disc cover is the invention of a really democratic art. It has been covered itself by artists, embezzled, closing the circle of referents and references interacting between the two universes. So, you know what to do now: leave nonchalantly lying a Julian Schnabel around on your lounge (By the way by the Red Hot Chili Peppers) or declare, entertained, you offer yourself this little Jenny Saville (The Holy Bible by the Manic Street Preachers) for next to nothing... at the Fnac.